Wiki
The Setting
Desdemona, the main character, lives in a post-war society,
in the more affluent part of town. She lives alone, her only
roommate being her black cat, Test Subject. At the
beginning of the game she works at a hotel as a cleaner,
together with her colleague, a woman Desdemona's age
named Petty. Petty is head over heels in love with their
boss, Ton. Desdemona thinks he's a huge creep, but
Petty isn't deterred.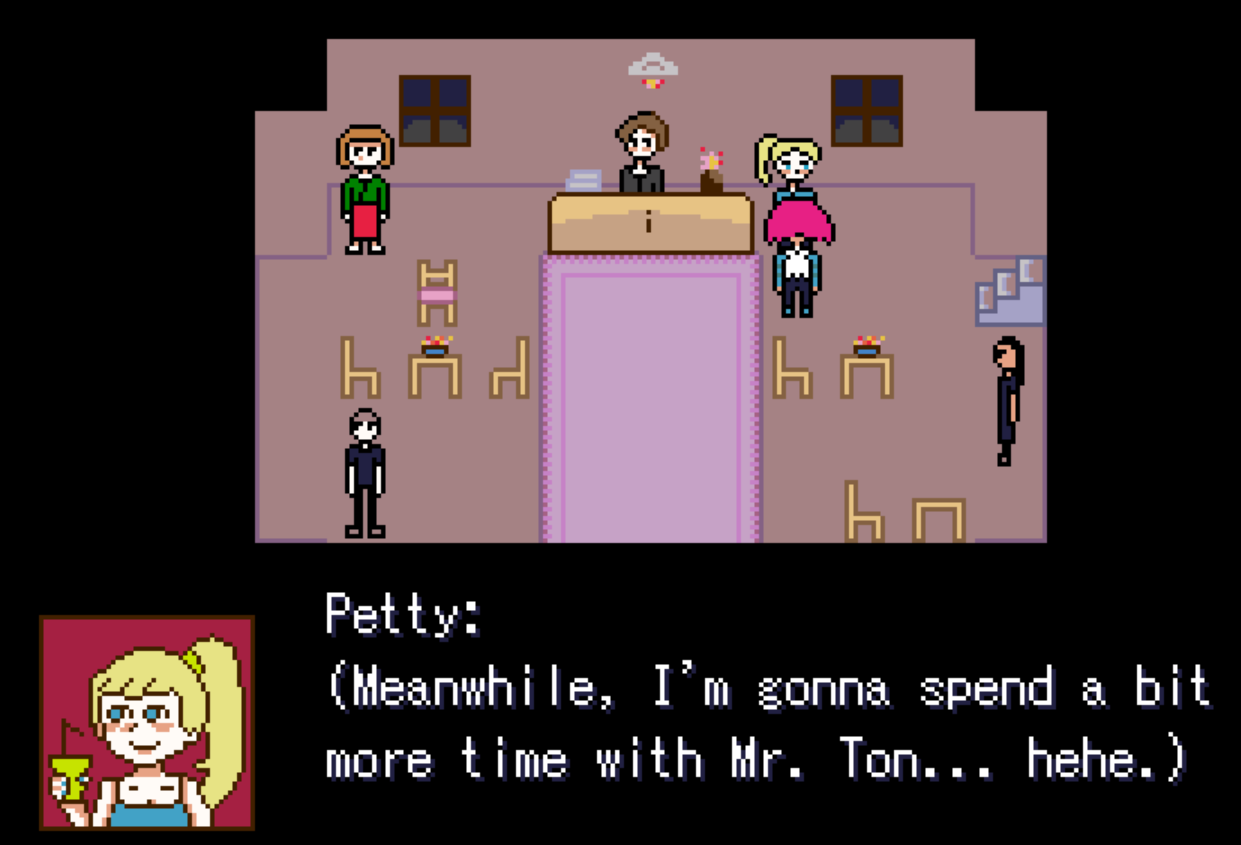 The town Desdemona lives in has multiple sections. There's
the aforementioned affluent part of town, a 'downtown' area
with things such as a nightclub and a dojo, a shrine, and
even a lake complete with a beach area for people to relax
in. There are two famous companies that hail from this
town; the media conglomerate Tracing Media, and the Angel
Family, which owns both the nightclub and the area's most
famous soda brand, the custard-flavoured soda Cilk.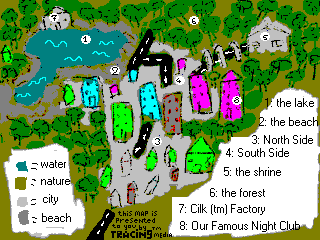 The Characters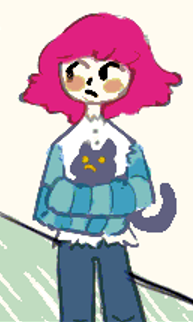 Desdemona
Desdemona is the character you play as. She's a young
adult with bright pink hair who prefers to wear baggy,
even tattered clothing. She's not very good socially,
and sometimes comes off as rude. She treasures her
peace and quiet, and gets anxious when she doesn't
follow her routines exactly. She feels like she has
to take the best possible care of her cat, Test Subject,
who used to belong to someone very dear to Desdemona.

fun fact: she is afraid of dogs.


Test Subject
Test Subject is Desdemona's pet cat. He has black fur,
and has lived with Desdemona since she was a child.
He's very well mannered and sweet, and never complains,
which allows Desdemona to carry him around without
putting him into a pet carrier.

fun fact: the shelter people used to think
there was something wrong with him because he was
'too sweet'.



Mae
Mae is a drug user and sex worker who Desdemona meets
during the first day of the story, and later befriends.
Mae considers herself an amateur detective and enjoys
figuring out mysteries. She's also very caring towards
Desdemona, who she genuinely tries to befriend despite
Desdemona's lack of social skills. Mae is also much
more outspoken, and if she sees someone being rude she
will say something, despite the consequences. Mae is
in her late 20s.

fun fact: Mae had a rough childhood in a small
town, but with help from her supportive mother she
even managed to medically transition at fourteen!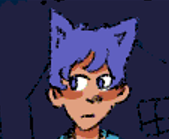 Griffin
Griffin is Mae's friend, and later also becomes a friend
of Desdemona as well. He's a very shy, secretive person,
who appears very anxious, and stutters when talking to
people he doesn't know. He doesn't trust people until Mae
reassures him that they're nice people. He knows a lot
about the area's history, and can only truly relax when
he's talking about these things, often accidentally going
on long rants. He never takes his hands out of his pockets.
He's a few years younger than Mae.


fun fact: he doesn't have cat ears. He styles his
hair like an anime character because he likes anime.

Minor Characters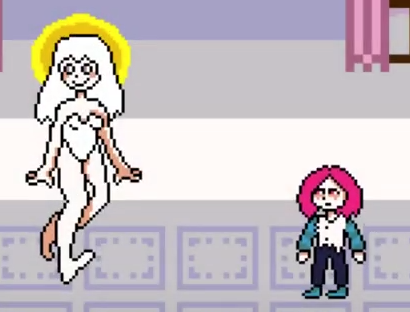 Angel Princess
Angel Princess is the first boss you'll encounter in the
game. She's the daughter of the famous 'Angel' family, a
family that owns both the soda brand Cilk as well as the
city's most popular nightclub. She's an avid researcher,
and seems to know everything about everyone, though she
takes a particular interest in Desdemona, which she
apparently is so invested in she talks about it with her
younger brother. Her relationship with her brother is a
strange one-- she constantly bullies him and makes him
wear matching outfits with her, but also seems to spend
a lot of time with him. He also seems to hate her.


fun fact: she doesn't do it for the money.
she just loves hedonism.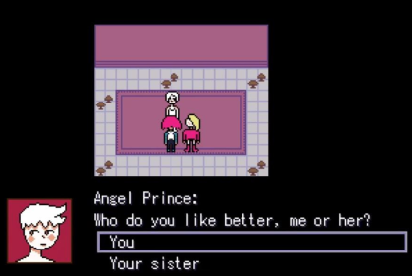 Angel Prince
Angel Prince is Angel Princess's younger brother and the
second member of the Angel family you'll fight, and either
the second or third fight with the family overall, depending
on your choices. He's trigger-happy, easily angered and
seems to hate his sister, frequently bad-mouthing her.
Later in the game, you can find a note that implies he was
sent away for being unruly. He is obviously not their
parents' favourite, which he is angry about. In general,
he is an unpleasant person to be around.


fun fact: he doesn't really hate the outfits.


back